Organizational Structure Analysis for Southwest Airlines Co.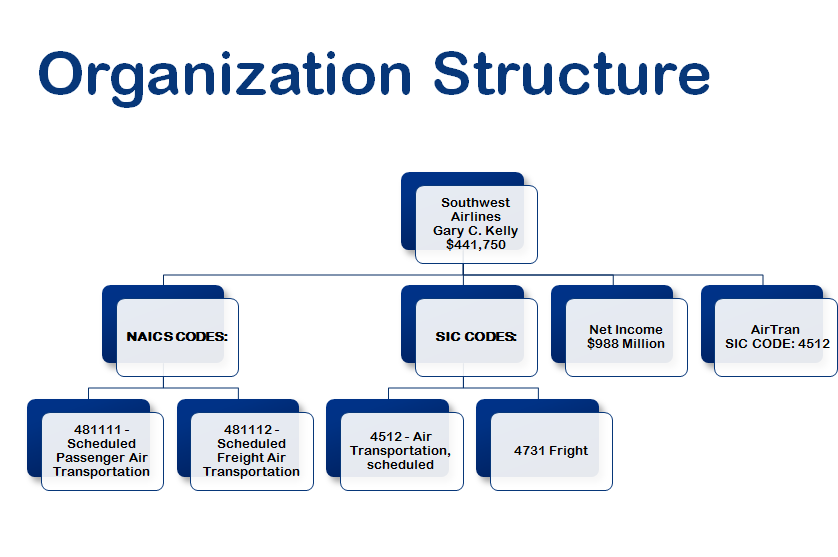 According to Hoover's Company Records, we know Southwest Airlines Co. (Southwest) is a passenger airline that provides scheduled air transportation in the United States. On September 26, 2010, the Company entered into a merger agreement providing for the Company's acquisition of AirTran Holdings, Inc. (AirTran). In November 2010, the Company terminated its agreement with WestJet to offer connecting service between the United States and Canada. In May 2011, the Company acquired AirTran Holdings, Inc. Both AirTran Holding and Southwest have same SIC Code: 4512, Southwest also has the other SIC Code: 4731, which is Freight Air Transportation.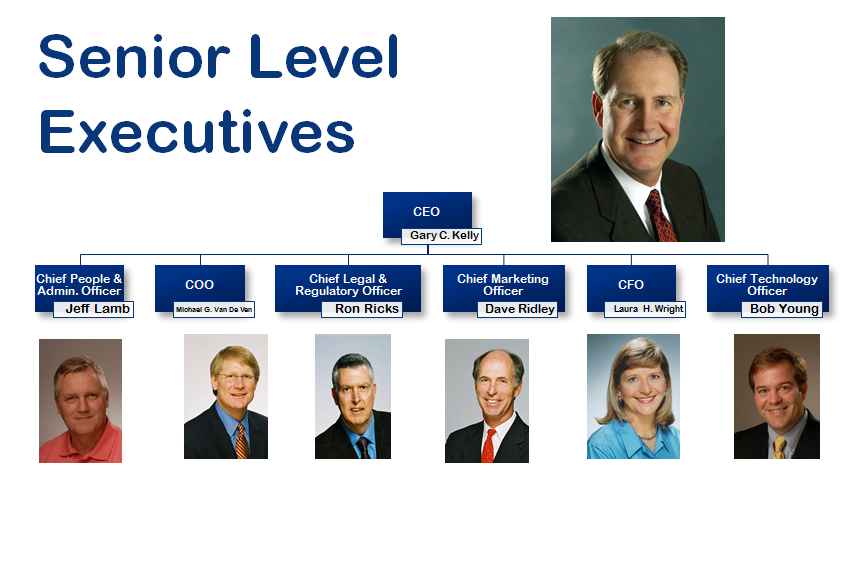 From their organization chart we can tell that Southwest Airlines Co. is a Functional organizational structure. In a functional structure, all of the decision-making occurs at the top levels of management. This ensures that upper management has complete control over the organization. It also provides a clear career trajectory for employees, from junior-level positions, up to the top decision-making positions. A functional structure provides stability and efficiency, especially in large and complex organizations, because everyone uses similar processes. This also allows large businesses to take advantage of economies of scale. However, this type of structure can also lead to poor communication between departments, situations where departments do not work together and inter-departmental conflict. Customers may also become frustrated by lack of cooperation if they have to work with more than one department.

Related articles
How is Southwest performed in Domestic Airlines industry? Overview three years income statements of Southwest Airlines, Delta Air Lines, and Amerrican Airlines